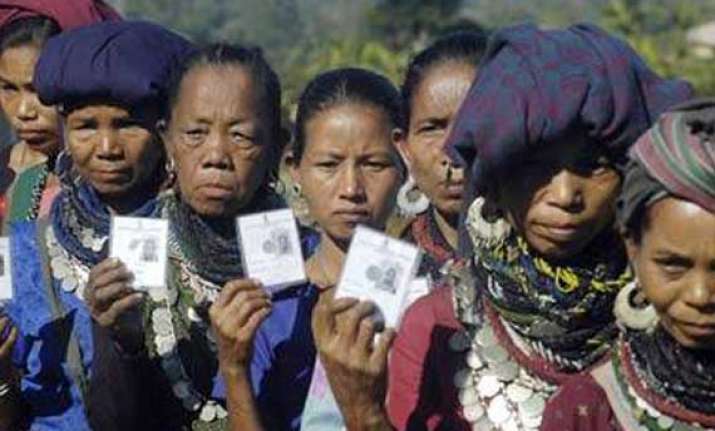 Agartala/Aizawl: The Reang tribal refugees, lodged in seven makeshift camps in Tripura the past 16 years since they fled their villages in neighbouring Mizoram, would cast their votes through postal ballots in the Dec 4 assembly polls in Mizoram, officials said here Saturday.
"At least one facilitation centre would be set up in each of the seven refugee camps in north Tripura so that the eligible refugees could cast their votes for the Mizoram assembly polls," North Tripura's Kanchanpur sub-divisional Deputy Collector Anupam Chakraborty told IANS over phone.
He said: "The facilitation centres would be set up under the guidance of the Election Commission of India (ECI). The commission would supervise the work of these centres. Tripura government might provide the logistical support like security to these facilitation centres."