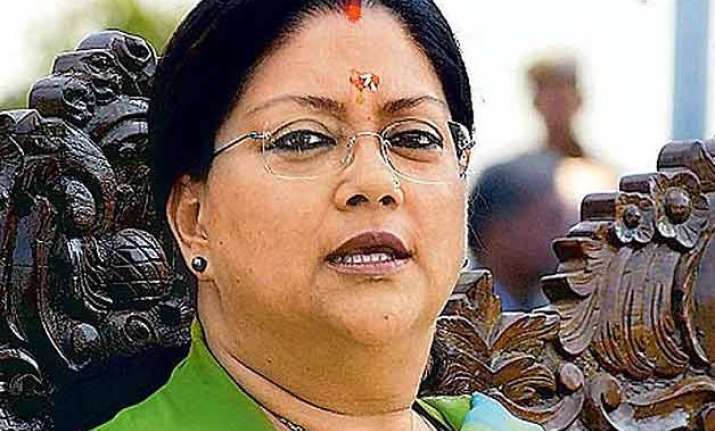 Jaipur:  Rajasthan High Court today sought state government's response on a petition seeking CBI probe into alleged disappearance of precious government carpets during Chief Minister Vasundahra Raje's previous tenure.  
A single judge bench of Justice M N Bhandari issued notice to the state government on a petition filed by one R S Kaswan, who has alleged that the FIR in the matter is not being properly investigated.
The Iranian carpets, as alleged, were sent by government-run Khasa Kothi hotel to Raje during her previous term as chief minister of Rajasthan.
The government had lodged an FIR in the case in November 2009, immediately after an inhouse inquiry revealed that PWD official Rakesh Bhargav handed over the missing carpets to Dheerender Kamthan, working as OSD to Vasundhara Raje.  In 2009, a single judge bench of the High Court had stayed the arrest of OSD Kamthan and PWD official Bhargav.  
In 2011, the High Court had directed the police to get handwriting of the alleged receipt of handing over and taking over of the missing carpets examined by forensic experts.  The exchange took place between Bhargav and Dheerendra Kamthan, Raje's OSD.
The FIR was challenged by Kamnthan on the ground that due to "political vengeance" the incumbent government was trying to book the petitioner.
In the meanwhile, R S Kanswa approached High Court alleging that the matter is not being fairly investigated and CBI should be roped in as no progress took place in last seven years.
The local police, had, however filed a progress report in the High Court saying that no case was made out so far.  Taking note of the situation, the bench of Justice Bhandari today issued notices to the Chief Secretary, principal secretary home and SHO of Ashok Nagar police station.