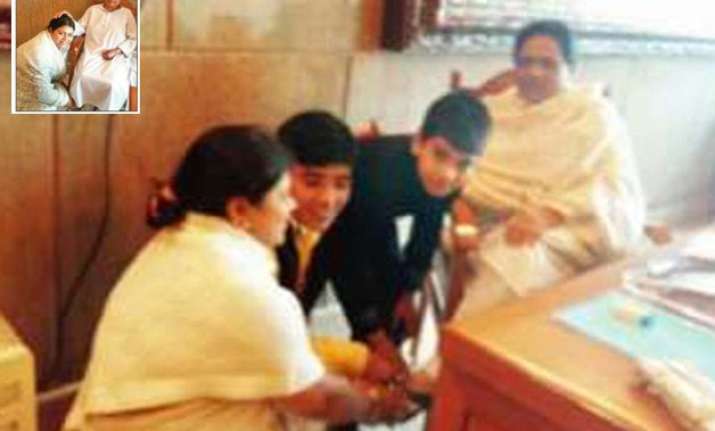 New Delhi: Bahujan Samaj Party (BSP) chief Mayawati has cancelled the candidacy of Sangeeta Chowdhury, a declared party candidate for 2017 Assembly polls, from Atrauli in Aligarh district.
The development came days after Sangeeta shared photographs on Facebook showing herself touching the feet of Mayawati. In another photo, she even got her children to touch former UP chief minister's feet.
While some congratulated Sangeeta for getting a party ticket to contest from here, others slammed Mayawati for the move. This angered the BSP chief which resulted in the cancellation of Sangeeta's ticket.
Saddened by the decision, Sangeeta said that the motive was not to upset Mayawati and that it was only 'for her detractors that she is having Behenji's blessings'.
"I never thought my Facebook photo post will lead to this, Sangeeta said, adding that she will go and apologise to Mayawati for the mistake.
The party had earlier given ticket to Sengeeta's husband to contest Assembly polls from Atrauli constituency but after his murder, Mayawati declared Sangeeta will enter the fray on BSP ticket from here.
Assembly election in Uttar Pradesh will take place early in 2017.