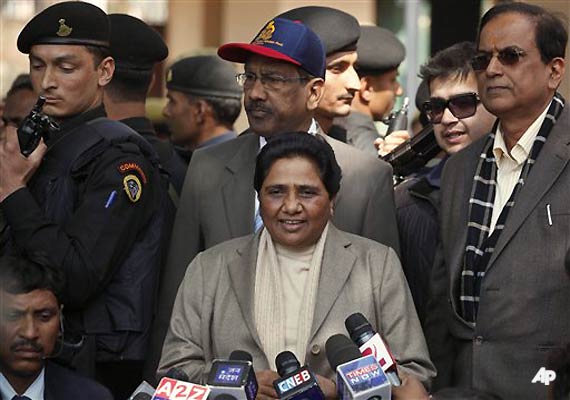 Hathras (UP), Feb 20: Uttar Pradesh Chief Minister Mayawati today attacked the Congress on the issue of corruption asking why the party was not uttering a single word on graft and price-rise.

"The Congress is not uttering a word on corruption and price rise in its regime. If you all made a mistake while exercising franchise, you all have to face life of insult and hooliganism", she said while addressing an election meeting here.

Attacking Congress for defaming her government on the issue of corruption, Mayawati alleged 62 scams of Rs 20 lakh crore took place in the Congress-led government at the Centre. 

Promising to provide 24-hour electricity, Mayawati said that contrary to oppositions' claim, BSP would get absolute majority in the state.