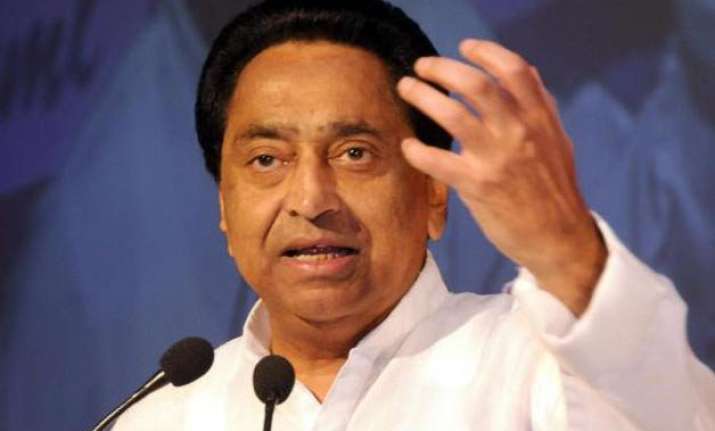 Hyderabad: As Congress rallied behind former Prime Minister Manmohan Singh, who has been summoned as an accused in a coal scam case, senior party leader Kamal Nath today asserted that the economist-politician would come out "absolutely clean".
"We will fight this out in the court. Manmohan Singh will not only come out clean but absolutely clean," Nath, who was a Minister in Singh's Cabinet, told reporters here.
"His (Singh) integrity has never been challenged even by other political parties. The judicial process will follow (in the case). Congress will support him in judicial process," he said.
Asked about the controversial Land Acquisition Bill, passed by Lok Sabha, the former Union Minister termed it as "anti-farmer" legislation and said Congress will oppose it when it comes up in Rajya Sabha.
"When it (Bill) goes to Rajya Sabha, we are going to strongly oppose it. It's a Bill which must be opposed by all political parties.
"It is strange. The (Land) Act was passed by Parliament in 2013. Political parties supported it and voted for it. In 10 months' time, they (BJP) have changed their mind.
We think that it is very anti-people and anti-farmer and gross injustice to people whose land has been taken away," he said.  "We had brought in reforms in Land Acquisition Act (then)after wide consultation and in Rajya Sabha this will be strongly opposed," he said.
To a query on Congress Vice-President Rahul Gandhi, who has gone on a sabbatical, the Lok Sabha MP from Chhindwara said, "there are no such signs that he is taking any break. He (Rahul) announced he will come back shortly and he will certainly."