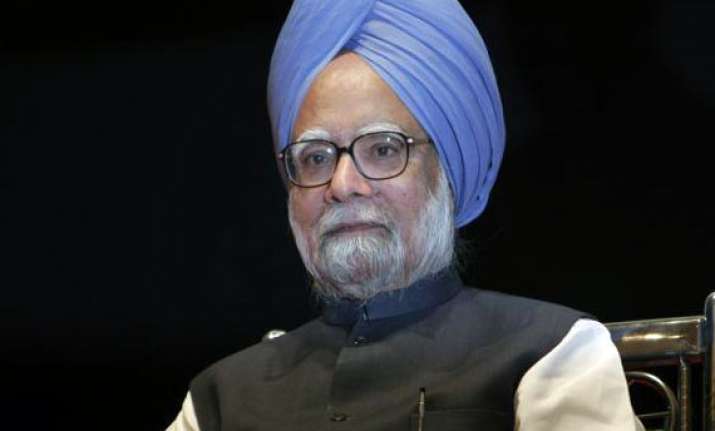 New Delhi, May 20: Manmohan Singh's political life has been full of surprises. When he entered politics in 1991 as India's finance minister, little did he realize that he will one day create a record of becoming the third largest serving PM of the country. When Sonia Gandhi asked him to take the reins of power in 2004, there was mixed reaction across the nation.
One section of Indian population was happy that after a long time a well qualified person with impeccable integrity is going to be the Prime Minister of the country but another section was concerned over the fact that Manmohan Singh lacked the direct authority to rule the country as he was a 'nominated' PM and not an 'elected' PM.
Everybody knew that the real mandate rested with Sonia Gandhi and Manmohan will never be able to challenge her veto power in case of confrontation or clash of ideas.  It was apprehended that with two power centers at the helm of affairs, things will not be that easy for the UPA govt.  On the top of all this, coalition compulsions were supposed to be the major roadblocks on its path. 
To the credit of Sonia Gandhi, she gave Manmohan Singh full liberty to run the government and take major policy decisions on his own.  UPA-I under Manmohan Singh started off well and was cruising smoothly till the time 2G scam struck it in 2008.
It was a setback to the reputation of both Manmohan Singh's personal reputation as well as UPA govt's image. After that, a slew of scams took place under both UPA-I and UPA-II and the government, as  on today, has lost credibility in the eyes of common man.  
The 2G scandal of 2010 was followed by Commonwealth games scandal of 2010, Adarsh scam of 2010, Coal scam (took place between 2004-09), chopper deal scam among many other scandals. Union ministers like A Raja had to be jailed. Personal integrity of Prime Minister came into question in both 2G scam as well as coalgate.