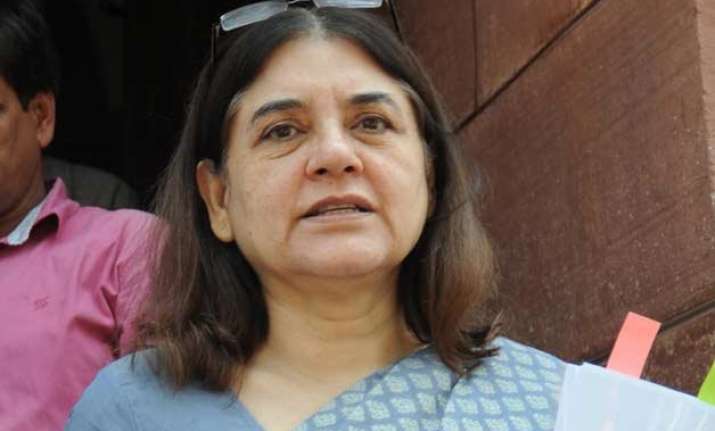 New Delhi: Minister for Women and Child Development, Maneka Gandhi, has expressed her opposition to the proposal seeking amendment to the anti-dowry law saying the present legislation was women-friendly.
"I don't think the law should be changed. I feel that this is the only law that gives women protection. It should stay as it is,'' Maneka said today.
Maneka's remarks came in the wake of reports suggesting that the Ministry of Home Affairs (MHA) has dispatched a draft note for the Union Cabinet to amend Section 498A of the IPC which deals with offences of dowry demand, cruelty by husband and in-laws.
READ MORE: 10 pc of dowry cases false, govt mulls amending law
When asked about whether the proposal was also sent to her Ministry, she replied, "The proposal had not come to the ministry yet."
According to the National Crime Records Bureau (NCRB), as reported by Times of India, dowry deaths reported in the last 12 years have increased from 6,851 in 2001 to 8,233 in 2012. The data of physical harassment has seen an increase of 180% from 3,222 cases to 9,038 in the same time period.
As of now, the present law makes the offence non-compoundable and non-bailable leading to immediate arrest of accused.
In December last year, the government had dropped National Commission for Women (NCW) proposal to amend the Dowry Prohibition Act, 1961. The NCW had recommended certain amendments in Dowry Prohibition Act.