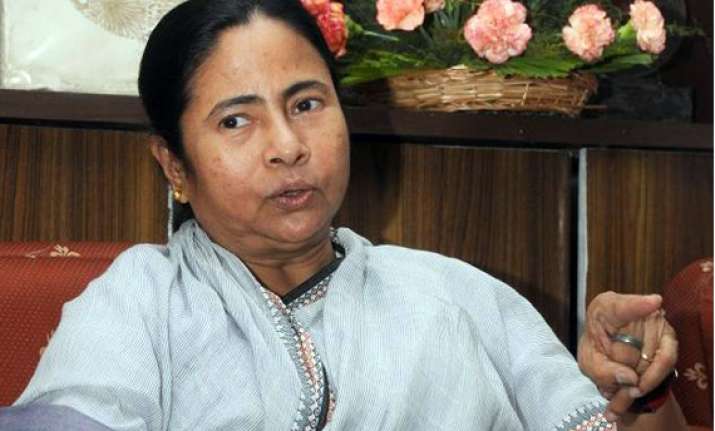 Kolkata, June 18: West Bengal Chief Minister and Trinamool Congress chief Mamata Banerjee will hold a meeting of her party MPs and MLAs besides central and state ministers on Monday evening where she is expected to explain the party's stand on the Presidential election.
Ms. Banerjee, who is strongly pitching for the candidature of former president A.P.J. Abdul Kalam, is likely to explain the party's stand on the Presidential poll at the crucial meeting, party sources said.
When asked whether the party would abstain from voting in the Presidential poll, Trinamool Congress all India general secretary and Railway Minister Mukul Roy told PTI, "The question does not arise. She has not yet taken any decision on this."
Asked if Trinamool MPs and MLAs were upset with her stand on the issue, Mr. Roy said it was "bogus" and maintained there was no division in the party. "As a whole the party is solidly behind her on this matter", he said, adding Mr. Kalam was the best Presidential candidate.