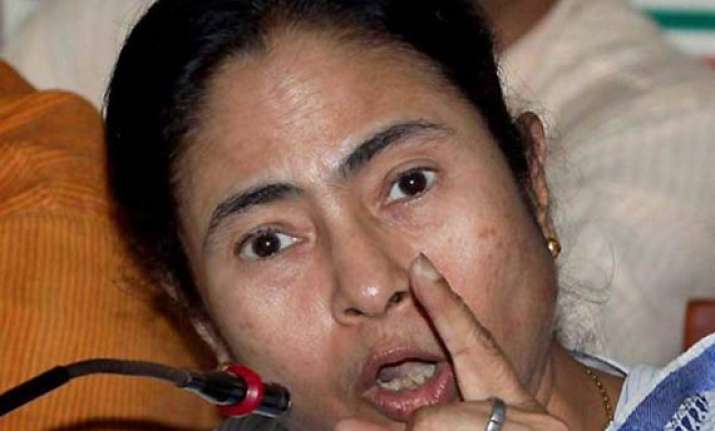 Kolkata, Jun 15:
Shortly after Congress-led UPA announced Pranab Mukherjee as its Presidential candidate, an unfazed Trinamool Congress supremo Mamata Banerjee today said her party remained firm on the candidature of A P J Abdul Kalam.
"We are firm on the candidature of Kalam. He is the fittest candidate. We are not shifting from our stand of what we have announced earlier," Banerjee told PTI at the state secretariat.
"He is a man of high stature in India and most respected nationally and internationally," she said.
On Samajwadi Party extending support to Pranab Mukherjee, Banerjee said she had no communication from the party.
"They did not talk to me. How do we know if there is no talk?" Earlier, in Delhi, Mamata Banerjee gave what is called a "clarion call" to all parties to support Abdul Kalam for President.
Banerjee rejected all reports about Samajwadi party supremo Mulayam Singh backing out from supporting Kalam.
Speaking to mediapersons before returning to Kolkata, Banerjee "congratulated" Kalam in advance.
"Whatever Kalamji has said about contesting in Patna is welcome. Our advance congratulation to Kalamji. He is an asset of the country. He is a man who can bring glory to India. 
"If Kalamji stands for direct election like USA for president, he will become No.1.
"My clarion call to all political parties is, give your support to Kalamji", said the feisty Trinamool Congress supremo.
Asked about reports of Congress trying to wean away Mulayam Singh, Mamata Banerjee said: " That is wrong. Why are you blaming Mulayamji. Don't put my words in Congress' mouth, or Congress words in my mouth. Hum jo karenge, hum and Mulayamji ek saath karenge (whatever I and Mulayamji will do, we will do jointly)".
Banerjee said, it was Mulayam Singh who had proposed the three names of Kalam, Manmohan Singh and Somnath Chatterjee, and she supported it.
"Out of the three choices that we gave, Manmohanji refused. That's his party's choice. Somnathji is out of town and I could not talk to him. That leaves Kalamji ", said Mamata Banerjee, whose party  appears to have decided to quit the UPA.
On the presidential poll, Banerjee said: "Kalamji is our candidate and it is very clear. There should be no ego, no quarrels.
"The President's post is a very important post, it's a proud post. There should not be any divide and rule over this. Whatever three choices we announced, we stick to it."
Asked about SP general secretary Ramgopal Yadav saying that Kalam could be Mamata's choice and it was not a joint choice, Mamata Banerjee said: "My Hindi may be poor. But when I said 'hamarey', I meant  Mulayamji and myself. 'Hamarey' means both of us."