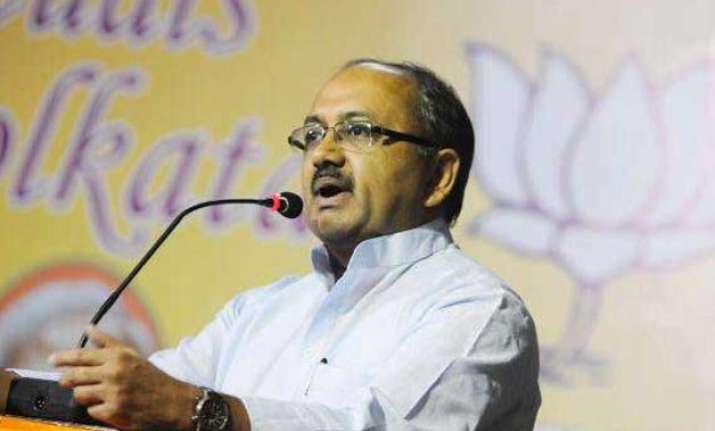 Kolkata: The CPI(M) and BJP today alleged that West Bengal Chief Minister Mamata Banerjee was politicising the gangrape of the nun in Nadia district and the protests that followed including the blocking of her convoy by protestors to hush up the failure of her government.  
CPI(M) State Secretary and Leader of the Opposition in West Bengal Assembly Surya Kanta Mishra alleged that Banerjee is trying to make the matter more complex by politicising the issue.
"Instead of arresting the culprits, the CM is politicising the issue by blaming other political parties. The people and the youths have every right to protest against the police inaction over the barbaric incident. We demand immediate arrest of the culprits. The administration has totally failed to tackle the incident," Mishra said.
"It is extremely unfortunate that Chief Minister Mamata Banerjee, instead of catching the culprits, is blaming the BJP. It shows her nervousness towards BJP. Moreover her ineptness in handling the situation is also exposed," BJP National Secretary and in-charge of Bengal Siddharth Nath Singh said.
"She cannot escape from her government's misrule by putting the blame on BJP. For law and order she (CM) is responsible and accountable. Certainly now we know that the CM cannot accept the truth and admit her shortcomings," Singh told PTI.
"The questions asked by the students there are legitimate and the BJP supports the demand of CBI inquiry," Singh said.  Forty-eight hours after the gangrape of the septuagenarian nun of a convent school at Ranaghat, no arrest was yet made by the police, as angry protesters blocked Chief Minister Mamata Banerjee's convoy for nearly an hour when she visited the place.
Banerjee, whose convoy was blocked on NH 34 by the protesters demanding immediate arrest and punishment of the culprits, claimed that the protest was a conspiracy hatched by the CPI-M and the BJP to stop the police from taking action against the real culprits.