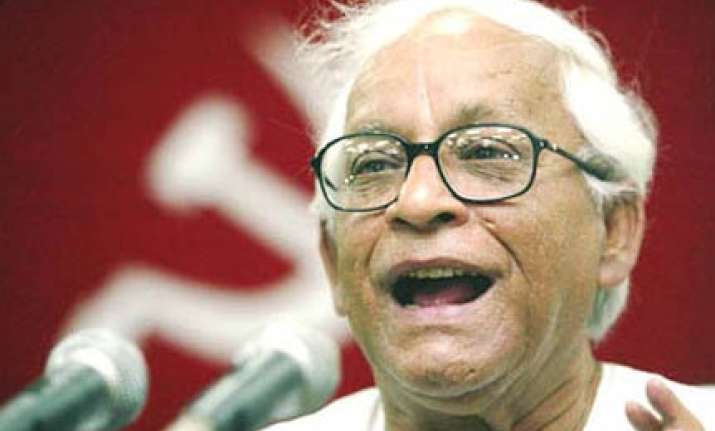 Bankura (WB), Oct 30: West Bengal Chief Minister Buddhadeb Bhattacharjee today termed Trinamool Congress Chief Mamata Banerjee as a "liar" for blaming CPI(M) in the Jnaneswari Express derailment incident and asked people to drive her party out of the state.
"The CBI found that the Maoists were behind Jnaneswari Express derailment, but she blamed it on the CPI(M). She is a liar and her party is one of the liars," Bhattacharjee said while addressing a rally here.
According to a railway inquiry report, the derailment of Jnanaeshwari Express on May 28 in West Bengal, which killed around 150 people and seriously injured 46 was an act of "sabotage".
The Chief Minister alleged that the Union Railway Minister Banerjee is "flagging off trains every day and telling people lies. We have to drive out the Trinamool Congress."
Accusing the Trinamool Congress of having a nexus with Maoists, he blamed the party for creating trouble in the ultra-affected pockets in Bankura, Purulia and West Midnapore districts, collectively known as 'junglemahal'. PTI