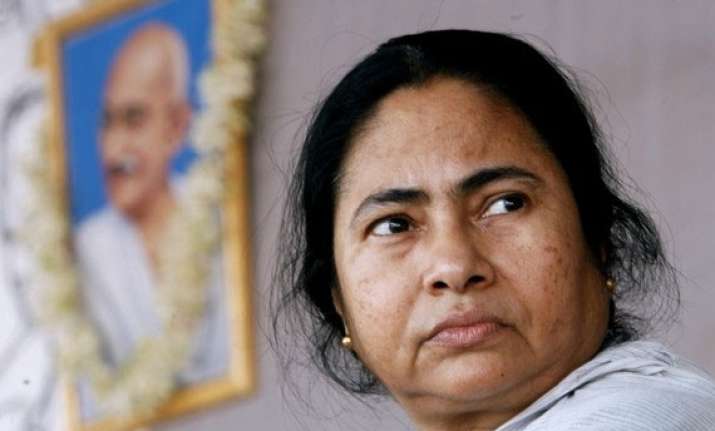 Dankuni, May 28: West Bengal Chief Minister Mamata Banerjee today inaugurated a diesel locomotive component factory here, 20 km from Singur, which she had promised to set up when she was the railway minister.
The factory will manufacture components for diesel locomotives built at Diesel Locomotive Works, Varanasi.  Railway Minister Mukul Roy and  Railway Board Chairman V N Mittal were present during the inauguration.  The project was sanctioned in 2009-10 when Banerjee was the railway minister.
She had laid the foundation of the factory on December 26, 2010 and the project was completed within a record time of two years.
Promising to set up 15 more such railway projects, Banerjee dismissed the CPI-M's reservations over her announcement of projects for West Bengal.
"In 2009-10 when I was the railway minister, many people had ridiculed this project after I laid the foundation and described it as a mere 'eye-wash'. But now you see this factory has started functioning," she told a gathering here.
She said that work on 15 other rail projects, including two projects at budge budge, Metro Railway Rehabilitation Centre at Noapara, Rs 1000 crore railway factory at Kanchrapara, projcts at Haldia, Siliguri and Coochebehar and an industrial park at Jellingham would be completed shortly.
Banerjee said she had a vision for a political change in the state and accordingly prepared railway projects much ahead of the actual political change took place for generating lakhs of of employement.
"I had realised that nothing can be done on a dead infrastructure," she said. Taking a dig at the previous Left Front government, the chief minister said that many of the projects visualised by the earlier government had only gathered moss over the years.
She took pride in the fact that during her stint as the railway minister she had introduced 200 new trains since 2009-10.
Along with locomotive component factory, She also flagged off work for setting up an electric loco component factory (The CLW ancilliary unit).
She promised that a dedicated freight corridor would be set up from Sonepur to Dankuni via Mughalsarai which would create huge job opportunities.