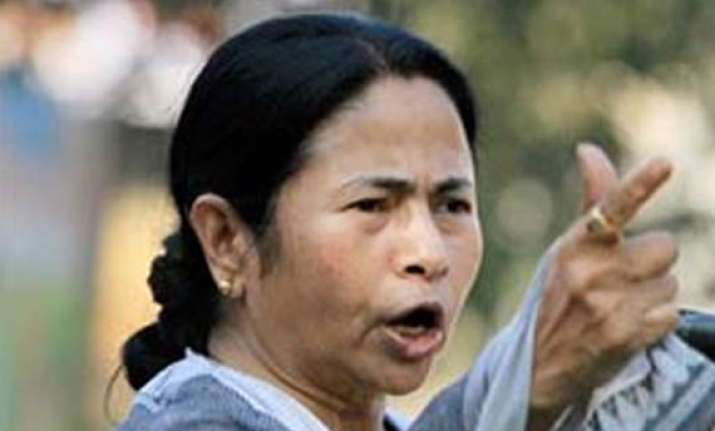 Kolkata, Aug 10: Armed with a Calcutta High Court order to maintain normalcy in Darjeeling hills, West Bengal Chief Minister Mamata Banerje today gave a 72-hour deadline to the GJM to call off its indefinite bandh or else face action.
"Enough is enough. I have tolerated for eight days. I am very rough and tough. I am giving 72 hours to withdraw the bandh. Do not force me to take strong action," Banerjee told a press conference at the state secretariat.
Ruling out division of Bengal, she said, "Darjeeling is part and parcel of West Bengal. Darjeeling is my heart. There can be no division of the state based on race."
Claiming that the GJM had become unpopular in the hills for forcibly enforcing the bandh which was leading to harassment and hardship to the people there, she cited the high court order to ensure normal life in Darjeeling.
"I have some constitutional obligations. There is a high court order and also a Supreme Court order on bandhs," she said.
Asked whether her government would hold talks with the GJM, she said, "There is no difficulty in holding talks if they withdraw the bandh. They can approach the chief secretary and the home secretary.
"I have visited Darjeeling 25 times and will go again," she said.
Attacking the Centre, she referred to 'some politicians' and said, "do not try to play the divide and rule politics. Let us stick with unity and think unity."
The chief minister said that in the light of the high court order on shut downs she was declaring the bandh as illegal and unconstitutional.
Apparently targeting GJM chief Bimal Gurung, she said "I have to act as per government obligations. However big a leader with a long tail which he has tied elsewhere, his tail will be cut."
The chief minister said, "I am also asking some central government agencies not to interfere in the state's business. Allow us to maintain law and order, peace and prosperity of the state," Banerjee said.
With Darjeeling having one Lok Sabha seat where BJP leader Jaswant Singh is the current MP, she warned that no one should should go for an understanding with the GJM eyeing the constituency.
"Do not try to play mischief for one seat. Do not try break (the state)," she said.
Stating that people in Darjeeling as well as the hoteliers and tourists were averse to shut downs, the chief minister said, "Even tea is not being allowed to be moved out. I want that development in Darjeeling should not be obstructed.
"The government will not support any bandh or hasty action. Everything should be allowed to remain open in Darjeeling," Banerjee said.
Criticising the GJM, she said, "Some people have become unpopular and are trying to serve their political interests by resorting to such activity."
She also took exception to the outfit's claim that the party would provide food to the people in Darjeeling.
"Where from are they getting money? The government will enquire," she said.
Targeting Gurung, Banerjee said "Someone becomes a leader and for that the state has to suffer. This cannot be allowed to continue. The bandh is politically motivated.
"If there is threat or provocation, then government will be compelled to take strong action abiding by the court verdict. Then I hope these leaders will not blame us. I will do it in the interest of Darjeeling," she said.
Referring to Gurung stepping down as CEO of the hill council in the hills, Gorkhaland Territorial Administration, the chief minister said her government was giving three days time for selection of someone else for the post.
On the snapping of telecast by three TV channels in Darjeeling for not having documents, she said that they could be back on air if they provided the papers on Monday.
"I love Darjeeling. I love Kanchenjungha. The people of Darjeeling are our brothers and sisters," the chief minister said stressing on unity between the hills and the plains.