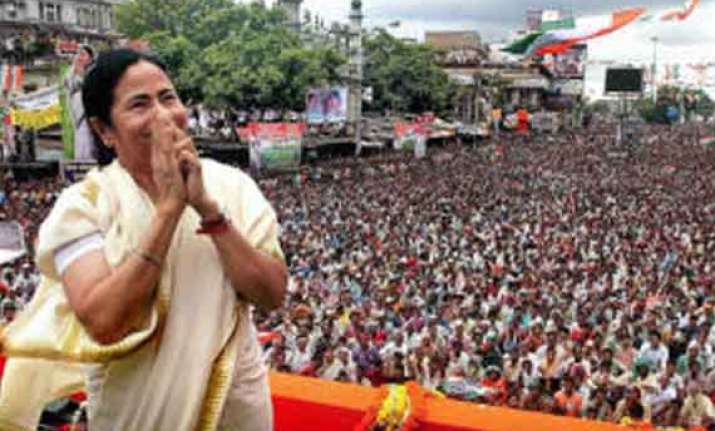 Kolkata: West Bengal Chief Minister Mamata Banerjee Saturday ended her campaign for the Lok Sabha polls with a huge road show that traversed various areas of south Kolkata.
Banerjee was accompanied by her Trinamool Congress Rajya Sabha member and film actor Mithun Chakraborty and party candidates for the Jadavpur and Kolkata South constituencies Sugata Bose and Subrata Bakshi respectively.
Both constituencies would go to the hustings alongside 15 others May 12, when the staggered five-phase polling for the 42 seats in the state would come to an end.
Astride an open vehicle, Banerjee began her roadshow from the base of Sukanta Bridge in the Jadavpur area amidst a large crowd, which went on swelling as the rally went on.
With Trinamool activists raising constant slogans eulogising their leader, the roadshow crossed Dhakuria bridge, Gariahat, Ballygunge Phanri, Hazra and ended at Mominpur.
Impressed with the large crowd, she repeatedly thanked the people, even as the entourage moved at a slow pace due to the huge turnout.