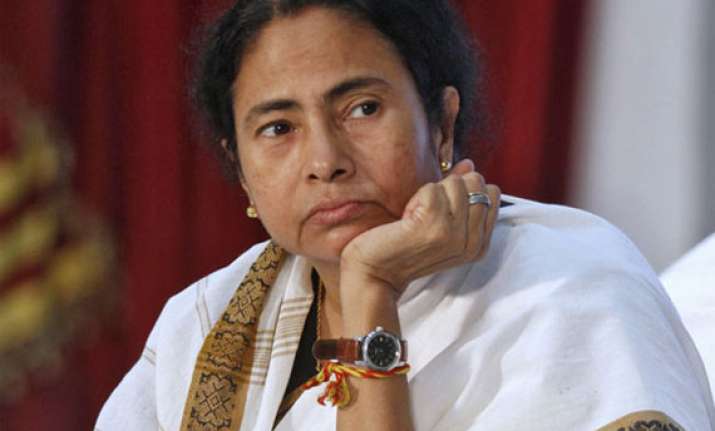 Kolkata: With the CBI and the Enforcement Directorate closing in on the Saradha money trail, West Bengal Chief Minister Mamata Banerjee today said her party does not need chit fund money to run its affairs and warned those engaged in "political maligning" to shield the "real culprits".
"Those who are spearheading the political campaign to shield the real culprits, I will tell them let there be a thorough probe and we will co-operate," Banerjee, Trinamool Congress chief, said at the party's student rally without elaborating.
"Those who are thinking of reaping political mileage with the 'basket of canard' should know that we are not dead.  Trinamool Congress does not run on chit fund money. We have people's blessings with us," she said.
Referring to a noted film actress and film-maker who was the editor of a magazine published by Saradha Group and recently quizzed by the Enforcement Directorate, Mamata said, "I may have political differences with her.
They have done the right thing by calling her. But what is her fault? She has worked in a newspaper (magazine)."
"If a journalist writes a column and works as a paid employee what will you say?" Banerjee said as one of his party MPs who is also the editor of a local Urdu daily was summoned in connection with the Saradha scam.
The chief minister said now that they (CBI) had taken over, let it do the inquiry and return the money to the cheated investors.
She blamed the Opposition Congress and the BJP for keeping silent during the "mushroom growth" of chit fund companies during the erstwhile Left Front regime.  
"Trinamool Congress is of the people, for the people and by the people. We will not live forever.
The youth has to take over from us. We have to create a new generation of leaders," Mamata told the rally.
"We do not need money and multi-crore advertising to win elections. We speak the language of the people," the TMC supremo said.