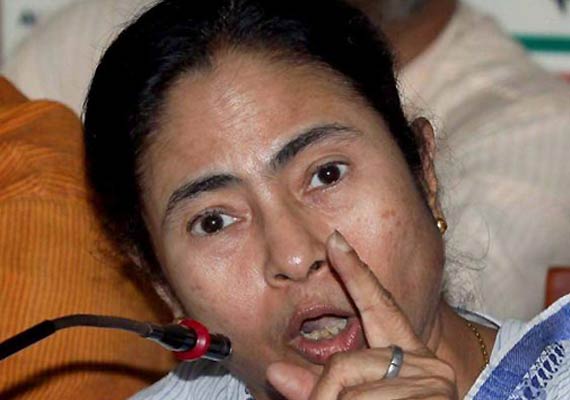 Kolkata, Aug 25: Under fire for increasing incidents of rape in West Bengal, Chief Minister Mamata Banerjee today blasted a section of media houses alleging that they paid money to concoct opinion.
"Now media is run by business houses. They instruct spreading of canards. I have been told by Firhad Hakim (urban development minister) that he has heard that Rs 50,000 and Rs one lakh is paid for saying what is told. They also lodge diaries if necessary and then withdraw it," Banerjee said at a party youth rally here.
"Just because you own a channel, you cannot incite rapes and suicides. Speak the truth. Do not incite crime," she thundered.
She said that the trend began with the death of babies at a state-run children hospital and alleged farmer suicides.  "Now they have picked up rapes to highlight. First there is breaking news. Then there is a contradiction. This carries on for two days. Do not treat people like guinea pigs," she said.
"If the complaints are genuine, the administration will take steps. But if you lie, the police will lodge diaries against you. To incite is a crime. Certain things can be tolerated for a certain time, but not all the time," Banerjee, who holds the Home portfolio, said.
She, however, clarified that she did not mean the entire media. "I do not say that all media is bad. Some media does this."
Banerjee claimed that the media today hardly took up the issues of the downtrodden and exploited and said that Press Council Chairman Markandey Katju had also written to her about it.
"Katju had earlier criticised us. He can do so. But now he has written a letter to me on the present day media to which I will reply."