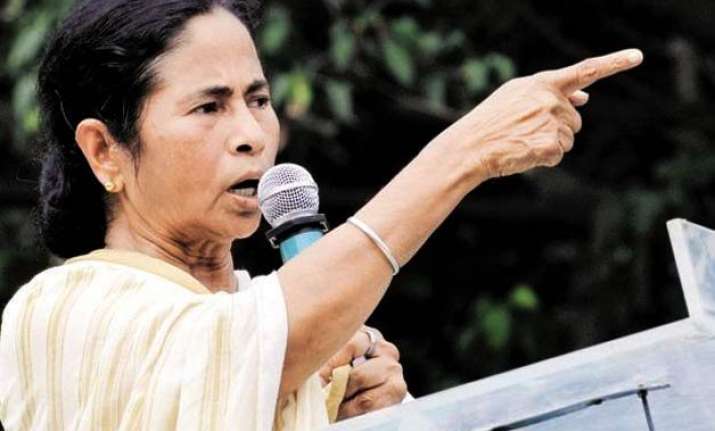 New Delhi: Mukul Roy's personal bonding with Delhi BJP leaders has worried Trinamool Congress supremo (TMC) Mamata Banerjee and she has asked her key leaders not to make any statement in the media about the issue.
She held a meeting in the Trinamool Bhavan late on Wednesday evening and asked all leaders to "wait and watch" instead of making any hasty statement on the issue, according to Economic Times.
In the past two days, Roy held talks with Union home minister Rajnath Singh and finance minister Arun Jaitley in Delhi. He is also spending most of his time in the capital and busy developing relations with top BJP leaders and ministers.
Earlier CBI on Wednesday filed a supplementary chargesheet in the Saradha chit fund scam, did not name Roy even though the probe agency named Madan Mitra, state transport minister and party MP Kunal Ghosh and former MP Srinjoy Bose.
CBI's "soft approach" towards Roy has made Trinamool leaders suspicious and many of them are now convinced that Roy is making efforts to quit them to join BJP in the days ahead.
Roy was also avoiding the Trinamool Bhavan from past two months and spends most of his time at Nizam Palace here to meet his close and trusted leaders.
On Thursday, Mamata held a meeting with her MLAs in the state Assembly and expressed her displeasure as Trinamool's vote share at Kalyani in Bongaon had reduced during the recent by-elections. Interestingly, Roy's son and party MLA Subhransu was in charge of Kalyanai assembly segment.