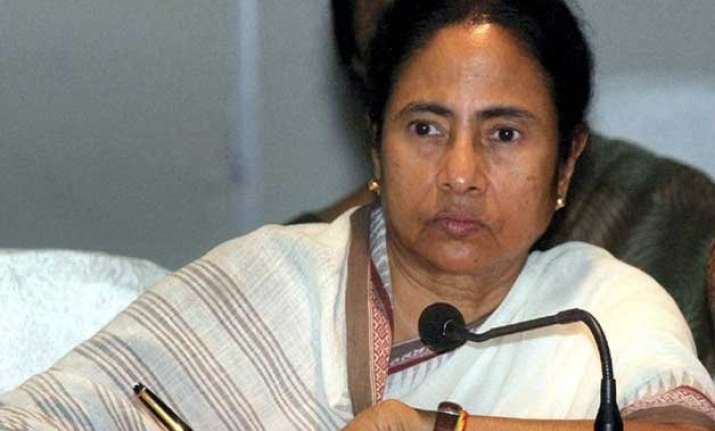 Kolkata: West Bengal Chief Minister Mamata Banerjee today said she was ready to work with opposition CPI (M) on the issue of secularism and warned her government would take stern steps if incidents of conversions took place in the state.
"We are not ready to hear any advice from anyone on the issue of secularism and protecting communal harmony of the state. I would be happy if CPI (M) party works with us on the issue of secularism. Trinamool Congress is ready to give its life for the sake of secularism," Banerjee said in the Assembly during her reply on the Governor's address to the House.
Commenting on the issue of conversion in Rampurhat area of Birbhum district by VHP last month, Banerjee said "we would not spare them if anyone tries to disturb communal harmony of the state."
"In Birbhum, a case was filed. We have filed an FIR against them. If they again stage such an incident, we will not spare them. No one will be spared if some tries to create any problem between communities whether its Hindu or Muslims."
Banerjee's comment was in reference to the alleged conversion of 150 Christians to Hinduism by VHP in a ceremony in Rampurhat.
She said she felt honoured on being invited to Bangladesh to take part in the commemoration ceremony of February 21, International Mother Language Day.