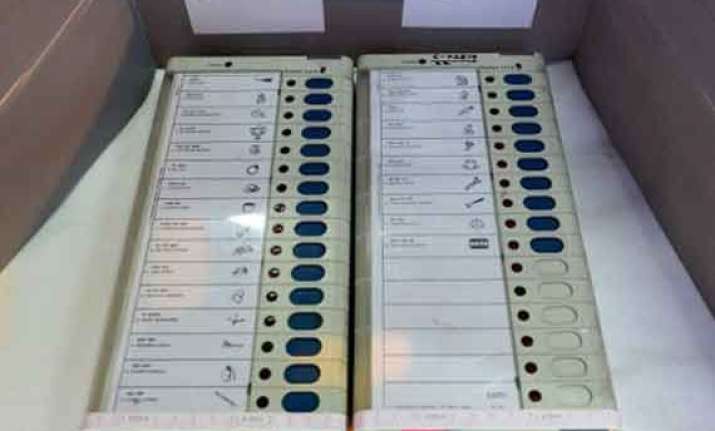 Nagpur: Set for tomorrow's Maharashtra Assembly polls, the Vidarbha region will witness a multi cornered contest for the 62 seats in the 11 districts of the region.
The campaign for the polls ended last evening on a peaceful note with no major law and order problem reported, barring stray incidents of seizure of cash and liquor.  
The BJP's campaign which saw Prime Minister Narendra Modi taking charge of the entire campaigning across the state held massive rallies in Gondia, Bramhapuri and Chandur Bazar.  
BJP had also employed party national president Amit Shah, Madhya Pradesh and Chhattisgarh chief ministers Shivraj Singh Chouhan and Raman Singh, union minister Nitin Gadkari and state president Davendra Fadnavis to also pitch in for candidates.
For Congress, president Sonia Gandhi and vice president Rahul Gandhi were the star campaigners as they held public meetings in Bramhapuri, Gondia and temple town Ramtek.  
Eyes will be on the South-west Nagpur constituency from where BJP's Devendra Fadnavis, who is seen as a potential candidate for the top job of chief minister's post, is pitted against Congress's Praful Gudadhe Patil.  
Congress's senior leader Satish Chaturvedi and former Dairy Development Minister Anees Ahmad, both who lost in last assembly elections in 2009, will once again fight to win their seats. Congress's Nitin Raut, who is seeking re-election from North Nagpur seat will take on BJP's Milind Mane.
NCP leader and former Food and Civil SuppliesMinister Anil Deshmukh will lock horns with his nephew Ashish Deshmukh of BJP, whose father Ranjeet Deshmukh is two times Pradesh Congress president.