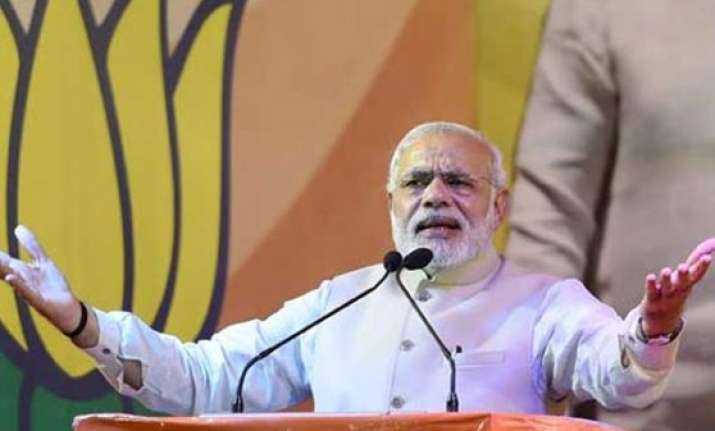 New Delhi: After waging a verbal war against NCP chief Sharad Pawar, Prime Minister Narendra Modi will today head towards Baramati, the Pawar family's bastion, to address an election rally.
Modi will hold an election rally in Baramati at 2 pm. This will be the first time when a Prime Minister will be addressing a rally here in 34 years.
The Special Protection Group (SPG) surveyed the venue along with local police. Modi will be arriving in afternoon here to speak at the 10-acre grounds with a seating capacity of about 1.5 lakh people, a party leader said.  About 1, 500 police officials will be guarding Modi's event.
Modi will then address people in Sangamner, Pimpri-Chinchwad and Mumbai at 4:30 pm, 5:30 pm and 8 pm respectively.
Single phase polling in Maharashtra is slated for October 15 whereas counting of votes will be done on October 19.