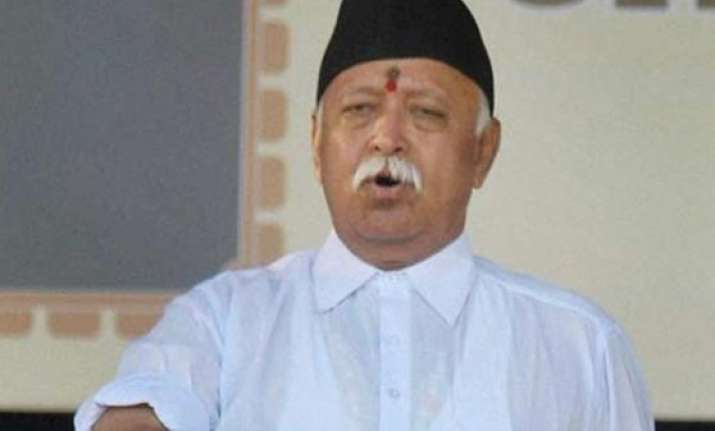 Nagpur: The Rashtriya Swayamsevak Sangh (RSS) chief Mohan Bhagwat and general secretary of the organisation Bhaiyyaji Joshi could not cast their votes for the Maharashtra Assembly elections here.
Both are in Lucknow at present ahead of the three-day national council meeting of the RSS.
RSS sources said that as the meeting had been planned one year in advance, Bhagwat could not stay back in Nagpur.
Both Bhagwat and Joshi are registered voters in Nagpur-east constituency.
The three-day national council meeting of RSS would begin in Lucknow from October 17.
Meanwhile, India TV-CVoter exit poll suggested that the Bharatiya Janata Party (BJP) will emerge as the single largest party in the 288-seat assembly within a range of 133-143 seats, clearly short of the magical figure of 145.
Counting of votes will be done on October 19.