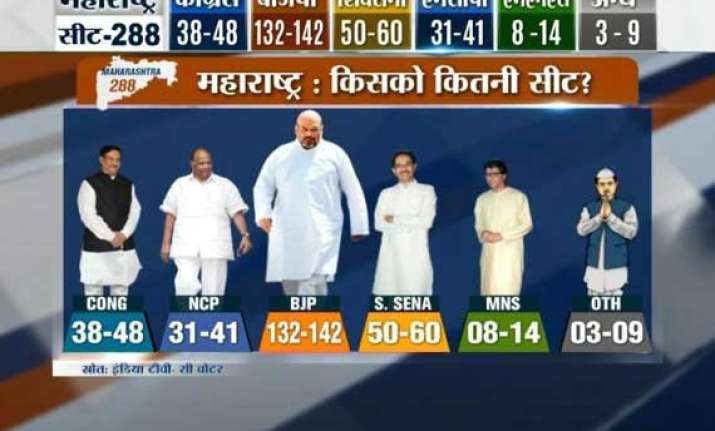 New Delhi: The Bharatiya Janata Party is predicted to emerge as the single largest party both in Maharashtra and Haryana, but may fall short of majority in the final outcome, says an IndiaTV-CVoter opinion poll.  
In the 90-seat Haryana assembly, the BJP is projected to emerge as the single largest party with 34 seats, closely followed by Om Prakash Chautala's Indian National Lok Dal with 27 seats. The Congress party, ruling the state for the last 10 years, is projected to come third with 16 seats.
Haryana Janhit Congress-Haryana Jan Chetna Party alliance may win 9 seats, with the remaining four seats going to 'Others' and independents, says the tracking poll.