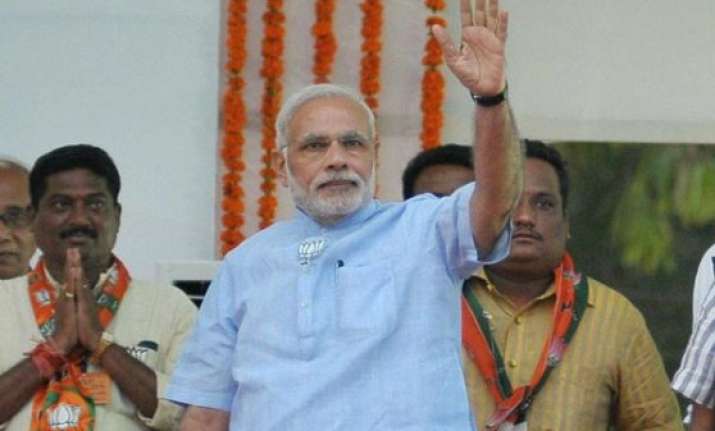 New Delhi: Prime Minister Narendra Modi, who has been campaigning in Maharashtra, said the 'great response' to the rallies indicated which way the wind was blowing in the state.
Attacking NCP and Congress, Modi, who addressed rallies in the state today also, said they should stop spreading 'lies' that BJP will divide Maharashtra.
"Great response to rallies in Nashik, Nagpur, Dhule, Jalgaon, Buldhana. Enthusiasm indicates which way the wind is blowing across Maharashtra. Modi said that Congress and NCP, 'fearing defeat, are spreading lies' about division of Maharashtra.
"Fearing defeat, Congress-NCP are now spreading lies. They are saying Maharashtra will be divided. Can anyone think of doing this? I assure you that till I am there, no power will be able to divide Maharashtra. Cong-NCP should stop telling lies & talk about their work," he tweeted.
He said people will reject the 'corruption and misgovernance' of the Congress-NCP on October 15, when polling will be held for Assembly elections.
"Farmers are deeply troubled by rampant corruption in irrigation sector. They did not get water, but a few corrupt got to fill their own coffers. On 15th October, the people of Maharashtra will reject the corruption & misgovernance going on for last 15 years!" Modi tweeted.