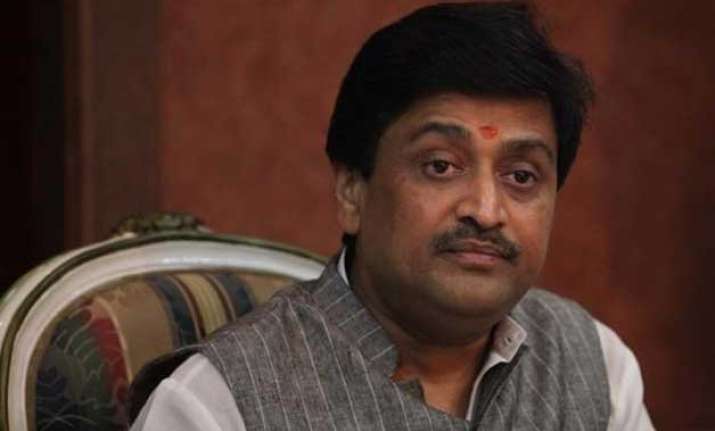 Mumbai: The BJP-Shiv Sena goverment in Maharashtra led by Chief Minister Devendra Fadnavis has recommended to Maharashtra Governor C Vidyasagar Rao to allow the Central Bureau of Investigation (CBI) to prosecute Ashok Chavan in the Adarsh scam. 
Chavan, 57, was forced to step down from the post of Maharashtra's CM in 2010 after his name cropped up in the Adarsh Society scam. It is believed that Congress vice president Rahul Gandhi had asked Chavan to step down after his name cropped up in the scam.
The CBI had in 2013 sought permission from the then Governor K. Sankarnarayanan to prosecute Chavan. However, the agency's request was turned down, apparently in view of the then Congress-NCP government led by Chief Minister Prithviraj Chavan.
Around two weeks ago, the central probe agency approached the Maharashtra Governor again seeking a prosecution sanction against Chavan citing "fresh evidence" against him in the case. It was then that Rao wrote to CM Devendra Fadnavis to elicit the opinion of his Council of Ministers.
"After the Governor asked for the opinion of the Council of Ministers, the Cabinet, little over a week ago, unanimously decided to recommend him to allow the CBI to prosecute Chavan," PTI quoted a Cabinet Minister as saying.
Chavan, on the other hand, has termed the entire development as a conspiracy. "This is a typical case of vendetta by the BJP government against the Congress leaders who have been criticising it. We have been raising issues they are not comfortable with like its performance, price rise, inflation, farmers' suicide and we will continue to do that," he said.
"Their (BJP leaders') attitude is not new to us. When the previous Governor (K Sankaranarayanan) had declined sanction for prosecution after consulting The Solicitor General, on what ground has the permission been granted now?" Chavan asked.
The former CM also blamed the central government of using the CBI against him. "The CBI is being misused against the Congress," Chavan, the Lok Sabha member from Nanded in Maharashtra, said.