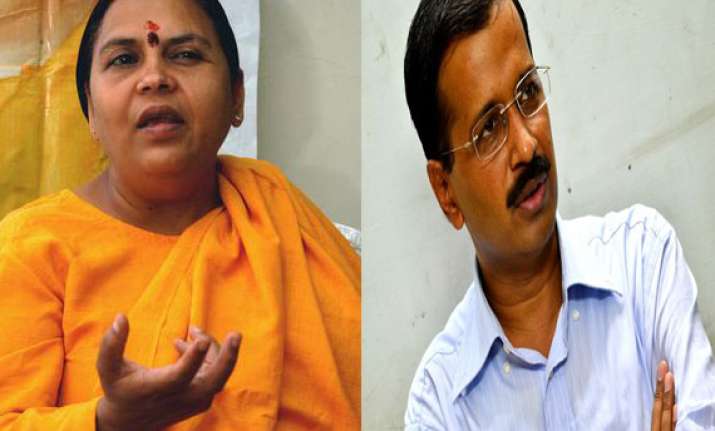 Kanpur: AAP leader Arvind Kejriwal may have declared that their goal was now the Parliament, but the party does not pose a big challenge for BJP and its prime ministerial candidate Narendra Modi, the saffron outfit's leader Uma Bharti said today.
"The magic of Kejriwal is over, the people of the country now know the truth about him.
"AAP will not be able to impact BJP or Modi's fortunes in the upcoming Lok Sabha elections," Bharti told reporters here.  Kejriwal's move to resign from the post of Delhi Chief Minister was an unexpected one, Bharti, meanwhile, said in reaction to the AAP leader's decision to step down from power yesterday after his pet anti-corruption Jan Lokpal Bill was blocked by BJP and Congress in Delhi Assembly.  
As to the emergence of a likely Third Front coalition, Bharti said that no such configuration would be able to affect BJP's prospects in the general elections which are to be held later this year.