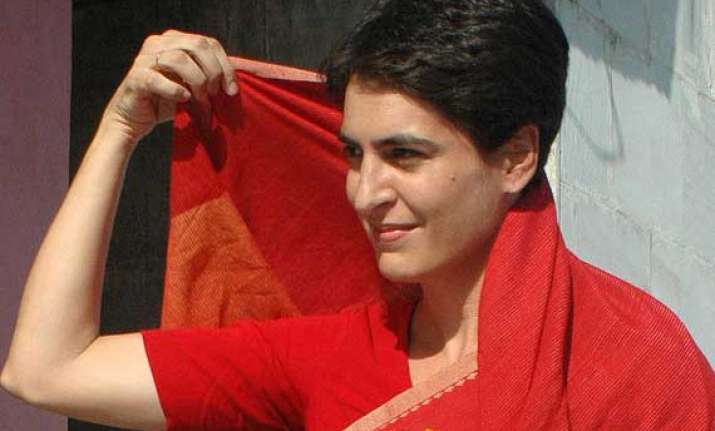 New Delhi: Amid reports that Priyanka Gandhi will share campaign responsibilities with her brother Rahul, Congress General Secretary Madhusudan Mistry today said he will be "grateful" if she visits his constituency, Vadodara, where he is taking on Narendra Modi.
"I will be very happy if she comes...I will indeed be grateful if she comes for a roadshow," Mistry, who is filing his nomination for the Lok Sabha polls today, told PTI.
His remarks came close on the heels of reports quoting Gandhi family friend and key Congress strategist Sam Pitroda that Priyanka will share her brother and Congress Vice President Rahul Gandhi's burden.
She will interact with media more and also campaign aggressively in the coming days, Pitroda has said, making it clear that the 42-year-old would complement her elder brother's efforts, not overshadow them.
Mistry's remarks also came a day after the All India Mahila Congress (AIMC) president, Shobha Oza, said in Bhopal that it is the wish of all Congressmen that Priyanka campaign for the party in the entire country.