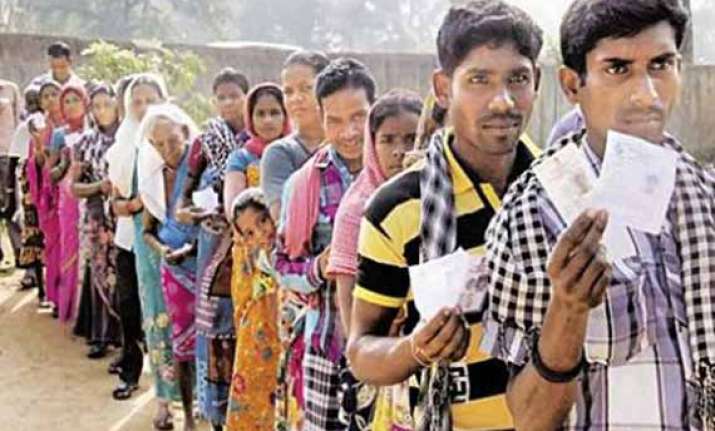 New Delhi:  India registered a record turnout of voters, surpassing the previous record in 1984, as 66.27 per cent voting was reported in 502 Lok Sabha seats where polling has been conducted this time.
Turnout of women voters also recorded highest figure ever as they outnumbered men in 13 states this time.
Voting in Andhra Pradesh is highest ever at 73.46 per cent against 72.63 per cent in the last elections.
Turnout in Jammu and Kashmir, Himachal and Uttarakhand was higher than last time. Elections were completed in these four states today.
Election Commission Director General Akshay Rout told reporters that polling has been held in 502 seats and the total voter turnout was 66.27 per cent against 57.74 per cent in those seats in the last elections.
He said the total voting percentage in these seats is likely to go up further as postal ballots have not been taken into account yet.