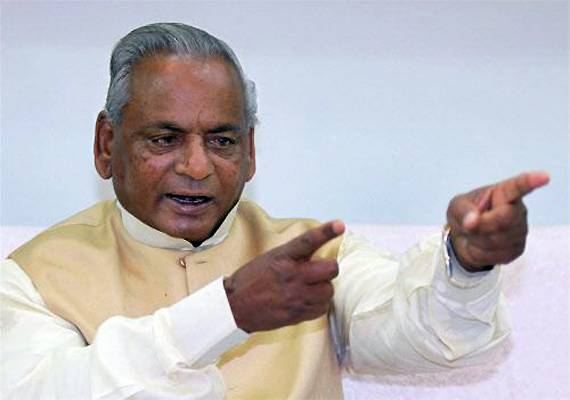 Badaun, Feb 29: Former Uttar Pradesh Chief Minister and founder of Jan Kranti Party Kalyan Singh today said that Lord Ram was angry with BJP and the party symbol lotus would not bloom in the ongoing state Assembly elections.  

"BJP has become a station of corrupt people...Lord Ram is angry with this party and lotus (BJP's symbol) will not bloom in assembly elections," Kalyan alleged while addressing an election rally here.

On a statement of Uma Bharati of being his heiress, the former BJP leader said that she can never be her successor.

Attacking Congress, he said when Congress president Sonia Gandhi and general secretary Rahul Gandhi could not reform Rae Bareli and Amethi in so many years, the party must tell how he would change UP in five years.

He alleged at a tacit understanding between Congress, SP and BSP.