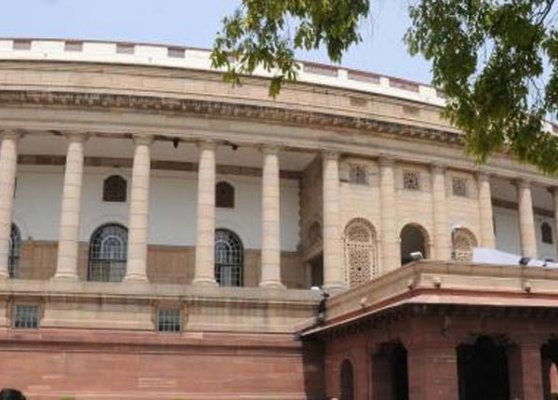 New Delhi: The long wait for the finalisation of the seating arrangement in Lok Sabha is expected to be over next month, almost six months after the constitution of the new House.
"We expect the arrangement to be in place before the Winter Session," said an official at Parliament over the exercise which has dragged on following the declaration of the results of the 16th Lok Sabha polls on May 16.
A meeting of the Cabinet Committee on Parliamentary Affairs is scheduled tomorrow amid talks that it could decide on a month-long winter session beginning November 24. Winter sessions generally end on December 23 or before.
The new Lok Sabha does not have a Leader of the Opposition as the largest group in the Opposition side is the Congress which, however, has only 44 seats, the lowest-ever tally for a House which has got 543 members.
The most sought-after seats inside the House are the front row ones, which are seen as being something of a status symbol among parliamentarians.
As the main Opposition party in the previous Lok Sabha, BJP had five front row seats. But its strength of 114 MPs was substantially higher than what Congress has managed this time.
Ever since Speaker Sumitra Mahajan held a meeting on the issue, the last few months have witnessed pulls and pressures among various political parties over the matter. Much debate and dispute have held up the arrangements so far.
The front row in the semi-circular hall can accommodate 20 members, including the Deputy Speaker.
The BJP-led NDA, which has a strength of 334 members in Lok Sabha, is entitled to 12 seats. Prime Minister Narendra Modi occupies the corner-most seat to the right of the Speaker.
One of the reasons cited for the delay was that AIADMK, Trinamool Congress and Biju Janata Dal appear to be unwilling to have seats along with Congress.
AIADMK, TMC and BJD have a total of 90 members. AIADMK has 37 MPs while BJD has 20 legislators. TMC has 33 MPs after one of its legislators passed away earlier this month.