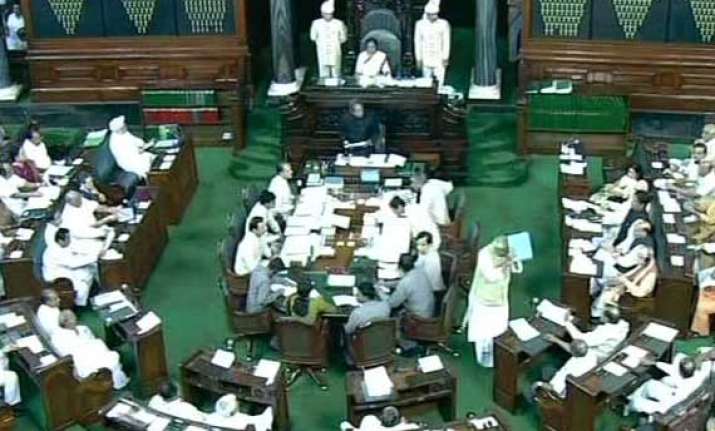 New Delhi: The Lok Sabha was Friday adjourned till noon over the issue of creation of separate Telangana state by bifurcating Andhra Pradesh.
The adjournment followed noisy scenes during Question Hour when some members from Andhra Pradesh began shouting slogans favouring a united Andhra Pradesh.
This happened shortly after the house assembled for the day, when Lok Sabha Speaker Meira Kumar read out an obituary reference and ordered start of the customary Question Hour.
Following the noisy disruptions, the speaker adjourned the house till noon.
The Lok Sabha was adjourned Thursday too after repeated disruptions, as the treasury and opposition benches clashed over a move to suspend Congress and Telugu Desam Party (TDP) members whose protests against the creation of Telangana has paralysed the house for several days.
Parliamentary Affairs Minister Kamal Nath had also moved a motion Thursday to suspend 11 members who are vociferously protesting the carving out of Telangana from Andhra Pradesh.