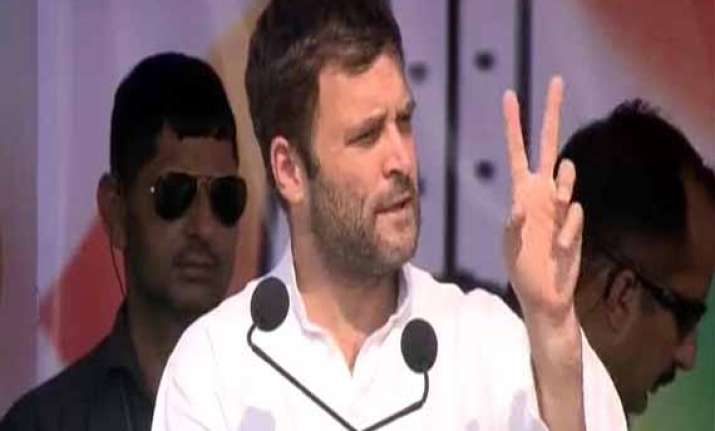 Mahbubnagar (AP): Rahul Gandhi addressed a rally in Mahbubnagar , which now lies in the Telangana region on Monday. He reiterated his stand that Telangana could have never been formed had it not been for the Congress party and Sonia Gandhi's sincere effort.
Rahul vouched that if Congress party forms the next government again there would be no poor person in Telangana who wouldn't have shelter.
He said that rather than using commodities produced in China, the youth of Telangana would innovate and manufacture gadgets and goods made in the state itself. This would help Telangana develop and create a brand image.
Rahul accused TRS of being hungry for power. He lashed out at the party, saying that it failed to fulfill any of its promises so far and would forget about its people too.

Here are the live updates of Rahul's rally in Mahbubnagar (Andhra Pradesh) :