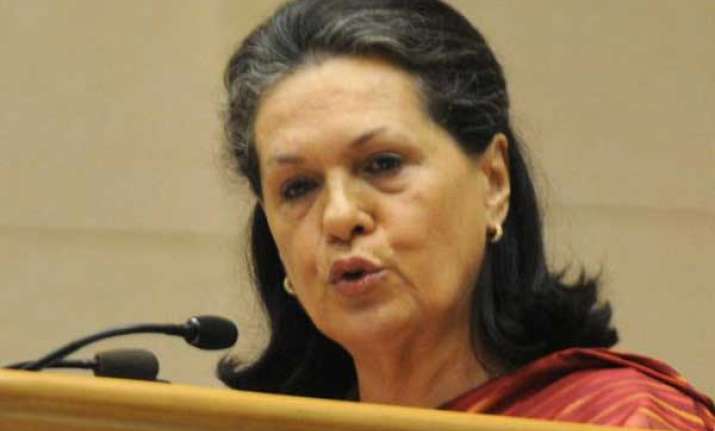 Kochi (Kerala): Congress President Sonia Gandhi today lashed out at the Left Front in Kerala, saying that it believes in outdated ideology and dogmas of the past.
The party chief said, Left parties which have been shouting about corruption from rooftops, have not taken action against their own corrupt leaders in Kerala and West Bengal.
Sonia Gandhi was addressing a special Congress convention here,  projected as the launch of  the Congress' election campaign in the state.
Sonia Gandhi launched the state government project 'Nirbhaya Keralam, Surakshitha Keralam', a project to prevent atrocities against women and children in Kerala.
The convention was attended by prominent leaders of Congress.
Sonia Gandhi appealed to Congressmen to fight the forthcoming Lok Sabha elections unitedly. "There is no this group, that group. There is only one group in the Congress party."
Here is the live reporting of today's convention: