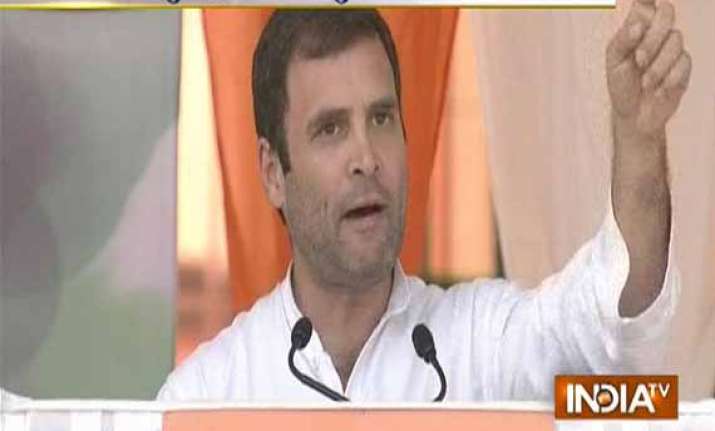 Guwahati: Congress vice-president Rahul Gandhi today lashed out at BJP's prime ministerial candidate and accused him of mocking the people of India.
Rahul Gandhi was addressing a rally in Guwahati. He is on a two-day visit to the state.
Blasting the erstwhile govt of BJP and AGP, Rahul said that the kind of loot that the state witnessed in three months of their rule had not been seen in last 50 years.
He also expressed his grief over the killing of Arunachal Pradesh youth Nido in Delhi and said that tougher laws should be made to ensure that such incidents are not repeated in the future.
He also stressed the need for Congress party to change itself with changing times.
Reacting to the self-immolation of farmer-activist Prabin Boro, Rahul said that he has asked Assam CM to speak to the grieved family and resolve all the issues peacefully.
Farmer-activist Prabin Boro died Monday evening after he set himself on fire by pouring petrol on his body demanding land rights for people living in the city's hill areas.
Here we are giving you live updates: