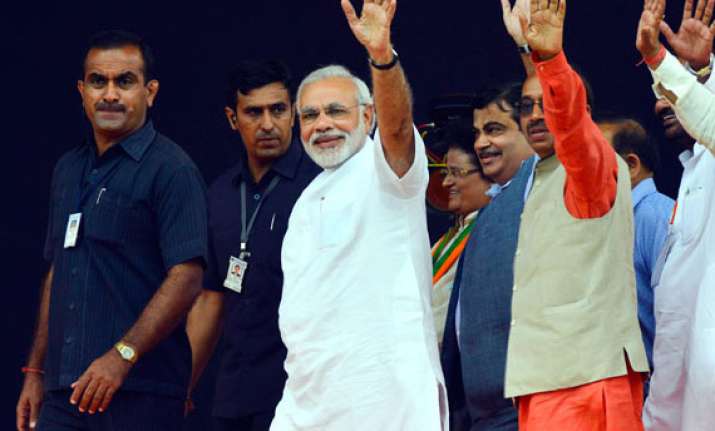 Kathua (Jammu): BJP prime ministerial candidate Narendra Modi today hit out at Aam Aadmi Party leader Arvind Kejriwal for the first time by describing as AK-49 and Pakistan agent.
Modi said, Pakistan today has three types of AK in its arsenal. One is AK-47 assault rifles to spread terrorism in India, the other is our Defence Minister who is A K Antony, and the third is AK-49. 
This man AK-49 has recently floated his party, and his party website shows Kashmir as part of Pakistan.
Modi alleged that a prominent AAP leader (referring to Prashant Bhushan) has been openly supporting the demand for referendum in Kashmir.
Here are the live updates of Modi's speech: