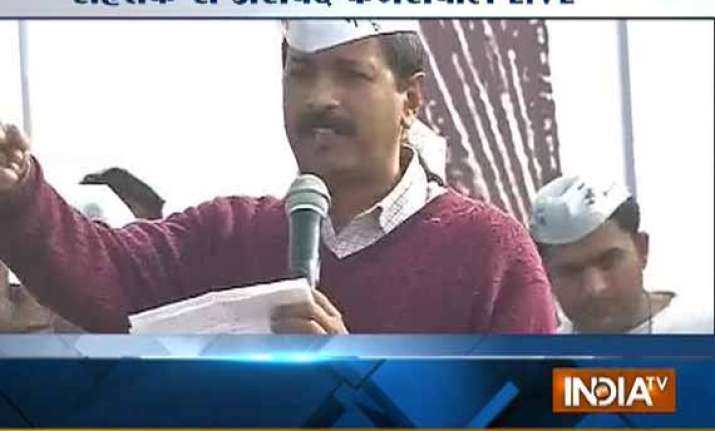 Rohtak (Haryana): AAP supremo and former Delhi Chief Minister Arvind Kejriwal today launched a scathing attack on Haryana CM B S Hooda and accused him of behaving like a broker.
Kejriwal was  addressing a rally while launching his party's Lok Sabha campaign from Rohtak in Haryana.
Kejriwal accused Hooda of selling people's land at throw-away price to Robert Vadra, son-in-law of Sonia Gandhi and other industrial houses.
"Today everybody knows that Hooda is not CM, he is a property dealer.He is snatching lands and gifting them to Robert Vadra, son-in-law of Sonia Gandhi, and Mukesh Ambani.He has become a broker.I read in newspapers, he sold people's land to reliance at throw-away price. Now he should seek votes from Ambanionly  and not from comon man," said Kejriwal.
Kejriwal accused both Modi and Rahul of playing into the hands of Mukesh Ambani. He said that it's Mukesh Ambani who will rule irrespective of whether Modi or rahul becomes PM.