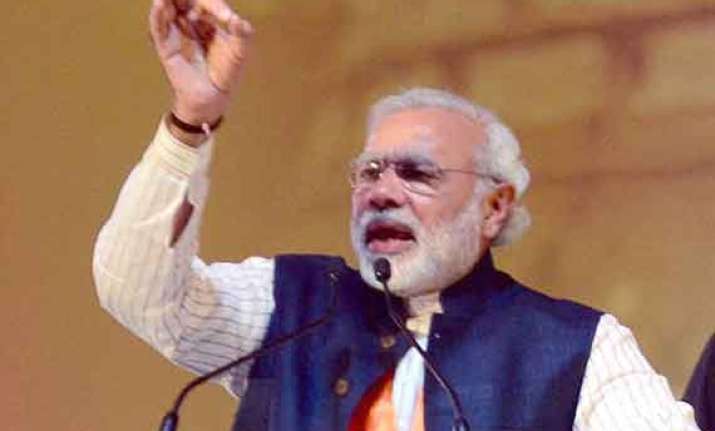 New Delhi: BJP Prime Ministerial nominee Narendra Modi on Friday will address four major rallies in Uttar Pradesh as part of his Bharat Vijay Rally. He will use all his might to convince the voters before the 8th phase of Lok Sabha Elections.
Modi will address rallies in Khalilabad, Basti, Gonda and Balampur constituencies of Uttar Pradesh.
Harish Dwivedi is contesting from Basti, Kirti Vardhan Singh from Gonda and Sharad Tripathi from Khalilabad constituency. BJP has organized a strategically planned election rallies in the state in support of its candidates.
Following these rallies, Modi will communicate to the masses through 3D technology and ask people to vote for BJP.  
Here are the live updates of Narendra Modi's rallies: