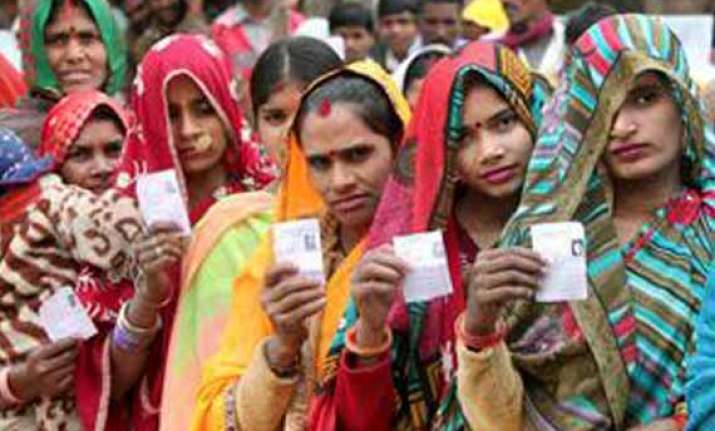 New Delhi:  High voter turnout was recorded in the 91 constituencies in 14 states and Union Territories which went to polls in the third and substantial phase of Lok Sabha elections, with Chandigarh witnessing the highest percentage of 74.
Chhattisgarh, Odisha and Bihar witnessed naxal related violence which left 2 CRP jawans and one state police personnel dead.
The voter turnout this time was substantially higher over the last Lok Sabha elections in all the constituencies. 
Muzaffarnagar and Shamli in Uttar Pradesh, which witnessed comunal riots in August last year, recorded "above average" voter turnout of 67.78 per cent and 70.85 per cent, respectively, Deputy EC Vinod Zutshi told reporters here.  
The 10 seats of Uttar Pradesh, which went to polls today, reported a record turnout of 65 per cent as compared to 51.30 per cent recorded in the last LS polls.
The turnout in Delhi was 64 per cent, up by 12 per cent as against 2009 elections.