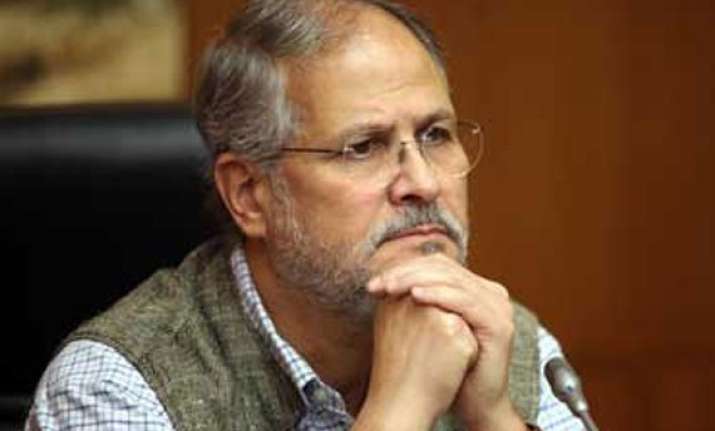 New Delhi: A day after Delhi BJP expressed eagerness to face fresh elections in the national capital, Lieutenant Governor Najeeb Jung Monday remained tight-lipped over the future political course in the city.
"I would not like to make a comment on the political scenario at this moment," Jung told reporters.
Buoyed by party's victory in Maharashtra and Haryana, Delhi BJP had yesterday said it will push for fresh election in the national capital, banking on the 'Modi wave' to wrest power, and may turn down any offer to form the government.
Jung was speaking today at the Police Headquarters where he launched an Anti Corruption advertisement campaign of the Delhi Police.
Talking about the campaign, he said that it will prove as an important step toward stopping corruption and urged people to stop giving bribes.
A series of advertisements were launched by the police urging people to report any kind of corruption related to the police on helpline number 1064 and WhatsApp helpline number 9910641064 where people can send audio-visual evidence as well.