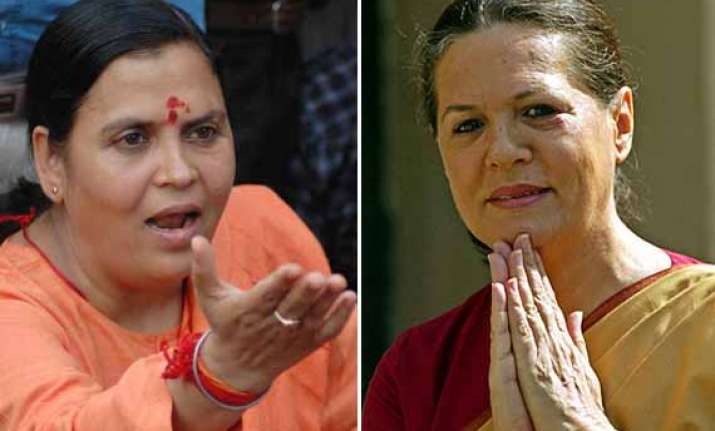 New Delhi: As the controversy over HRD Minister Smriti Irani's educational qualification escalated in political circles today, Water Resources Minister Uma Bharti today questioned Congress President Sonia Gandhi's educational qualification.
"I want to know what is the educational qualification of Sonia Gandhi. She was the chairperson of UPA. She should first show her educational testimonials", said Uma Bharti while taking charge of her ministry.
The Congress had raised the issue of Smriti Irani being a non-graduate, heading the vital Human Resources Development ministry that oversees the IITs, IIMs, the University Grants Commission, all Central Universities, and secondary and primary education.
Smriti Irani in her bio-data had mentioned that she had pursued B. Com Part I through correspondence in Delhi University.