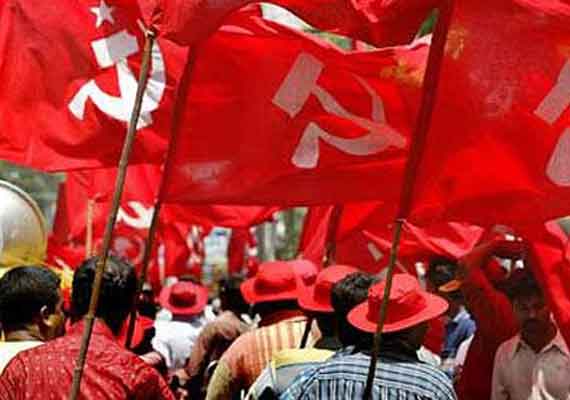 Kolkata: With CPI(M)-led Left Front decimated in the Lok Sabha elections in the erstwhile red citadel of West Bengal, the leadership seems to be divided whether there should be a change of guard or in Left policies as a way out to regain the lost ground in the state.
The CPI(M), the biggest loser with its tally going down to just two seats in the state and facing questions over its national party status, held a two-day brainstorming state committee session early this week to ascertain the reasons and chalk out the next course of action.
Although lacunae on the part of leaders to provide direction at the time of crisis, organisational glitches, a faulty political line besides alleged rigging and violence by Trinamool Congress have been identified as the main reasons behind the debacle, the party is yet to decide on ways to revive its base in the once impregnable fort.  
"One of the main reasons is the violence by Trinamool Congress which resulted in rigging in many areas and another one is people disenchanted with Trinamool didn't feel that the Left is an alternative," CPI(M) politburo member K Vardarajan told PTI here.