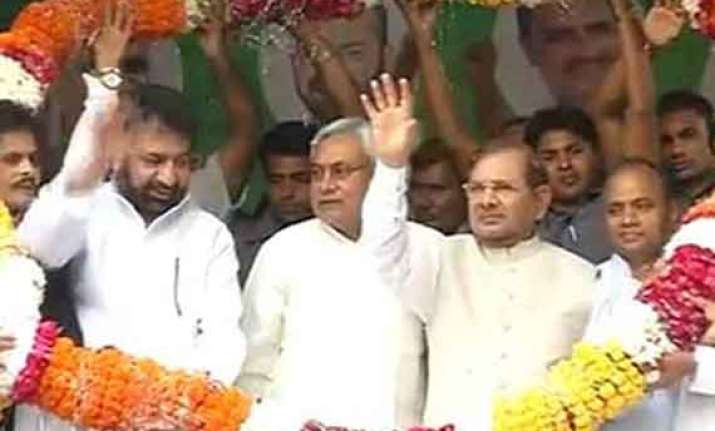 New Delhi: Attempts to forge a Third Front alternative hit a major roadblock today with Mulayam Singh Yadav's Samajwadi Party staying away from the breakfast meeting of leaders of Janata Dal (United), Left parties and Janata Dal (S).
The meeting held at the residence of former Prime Minister H D Deve Gowda was converted into an informal meeting.
Sources said CPi(M) general secretary Prakash Karat has been entrusted to persuade Mulayam Singh Yadav to join the Third Front.
Sources also said, Mulayam Singh Yadav is peeved with the manner in which Bihar Chief Minister and JD(U) supremo Nitish Kumar was trying to hog all attention at the meeting.
Samajwadi Party leaders have been trying to project Mulayam Singh Yadav as the undisputed leader of the Third Front, but their leaders now say that Nitish Kumar is trying to create a "front of old socialists" within the Third Front.
On record, Third Front leaders said, a formal meeting will be held immediately after the end of the ongoing Parliament session.
Speaking to reporters in Patna on his return from Delhi, Bihar chief minister Nitish Kumar described the Third Front as a Federal Front.
He said, the BJP, which had been riding the anti-Congress wave so far, has become unnerved over the likely emergence of the new front.