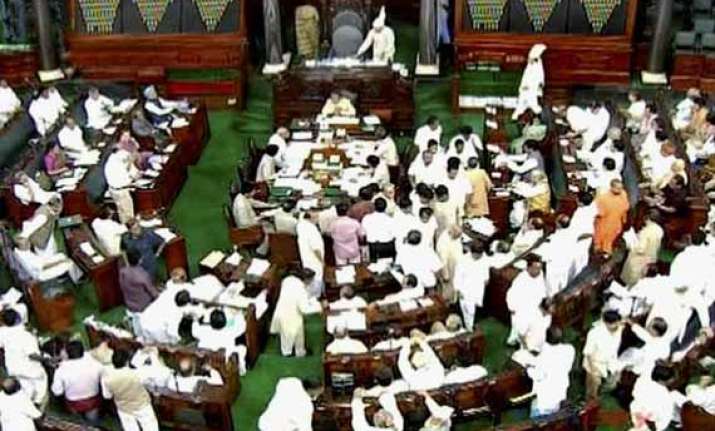 New Delhi: With the final session of the 15th Lok Sabha set to begin Wednesday, the UPA government Monday sought cooperation of opposition parties in passing anti-corruption legislation amid possibility of the Telangana issue again affecting proceedings.
The BJP and CPI-M said the Congress should restrain its own members and allies from causing disruptions, referring to the Telangana protests by Congress members while the Samajwadi Party and Janata Dal-United said the United Progressive Alliance (UPA) government should focus on the financial business during the session.
Speaking to reporters after an all-party meeting ahead of winter session's second half beginning Feb 5, Parliamentary Affairs Minister Kamal Nath said there was a need to rise above politics to get the anti-corruption bills and the women's reservation bill passed in the session, which will have 12 sittings between Feb 5 and 21.
He said the bill for creating a separate state of Telangana out of Andhra Pradesh was "a high priority for the government".
The bill is expected to be introduced in the session despite its rejection by the Andhra Pradesh Assembly. MPs from Seemandhra as the other two regions - coastal Andhra and Rayalseema - are collectively known, including those from Congress, have opposed division of the state.