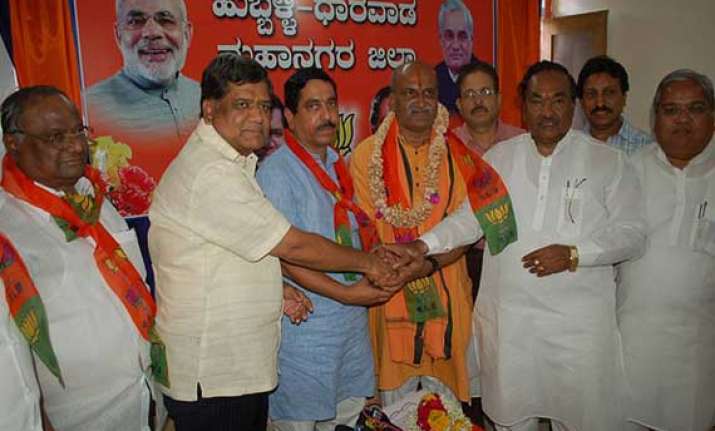 Bangalore: Hours after the controversial chief of Sri Ram Sene Pramod Muthalik was inducted into the Karnataka BJP today, the state unit set aside his admission after the central leadership issued a stern order not to admit the women-baiter into the party.
Pramod Muthalik is an accused in the attack on women at a pub in Mangalore in 2009. He had been openly opposing Valentine's Day celebrations and women wearing modern dresses.
Goa chief minister
Manohar Parrikar
was one of the first leaders to oppose Muthalik's membership and asked for its cancellation.
A furious BJP president Rajnath Singh, already beset with ticket-related woes in different states, directed the Karnataka state unit chief to set aside the admission of Muthalik into the party immediately.
Earlier, on Sunday morning, Muthalik was welcomed into the party in the presence of Karnataka BJP president Prahalad Joshi, former Karnataka chief minister Jagadish Shettar and former Karnataka deputy chief minister K S Eshwarappa at a formal ceremony in Hubli.
The hardcore Hindutva leader faces several cases, including one relating to promoting enmity between two communities.