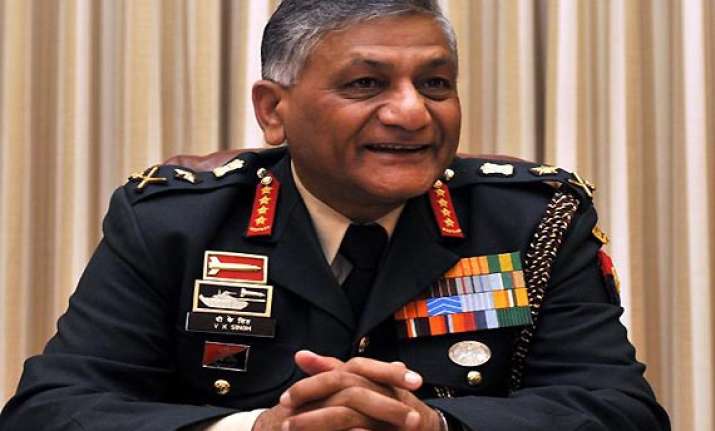 New Delhi:  BJP today named former Army Chief V K Singh as its Lok Sabha candidate from Ghaziabad, a seat represented by party chief Rajnath Singh earlier.  
The party made a formal announcement in this regard and came out with a list carrying Singh's name along with that of Shibun Lyngdoh who has been fielded from Shillong Lok Sabha constituency.
Singh replaces Rajnath Singh, who has since moved to Lucknow constituency, and will face Congress' actor-turned-politician Raj Bhabbar and AAP's Shazia Ilmi.  
However, a number of BJP workers from Ghaziabad came out to protest against his candidature outside the party headquarters even before his name was made official.  
Party general secretary Ananth Kumar said the BJP chief approved the recommendations of Meghalaya and Uttar Pradesh state election committees on the candidates declared today.  
Gen Singh's name was discussed at the previous meeting of the party's Central Election Committee on March 15 when his candidature was finalised for the seat which has a sizeable number of Jat voters.