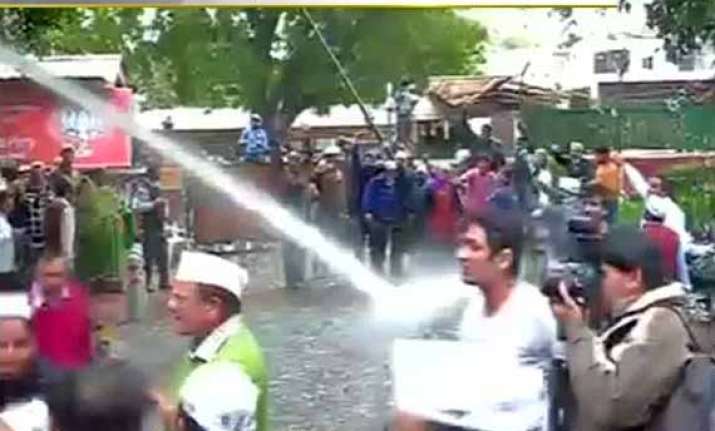 New Delhi: Aam Aadmi Party supremo Arvind Kejriwal's roadshow created a storm in Gujarat and faraway places like Delhi and Lucknow, with BJP supporters stoning his vehicle near Bhuj.
The glasspane of Kejriwal's vehicle cracked when a stone crashed, but nobody was injured. The incident took place at Kharohi near Bhuj, where Kejriwal was going on a roadshow to "check the development claims of Narendra Modi government in Gujarat".
As reports came of Kejriwal being detained for half an hour at a police station near Radanpur in Gujarat, AAP leaders Ashutosh, Shazia Ilmi, Rajmohan Gandhi and Surendra Jain assembled a large number of supporters to stage protest outside the Delhi BJP headquarters at 11, Ashoka Road.
The AAP protest turned violent, when some of the protesters entered the BJP office, and BJP workers clashed with them.