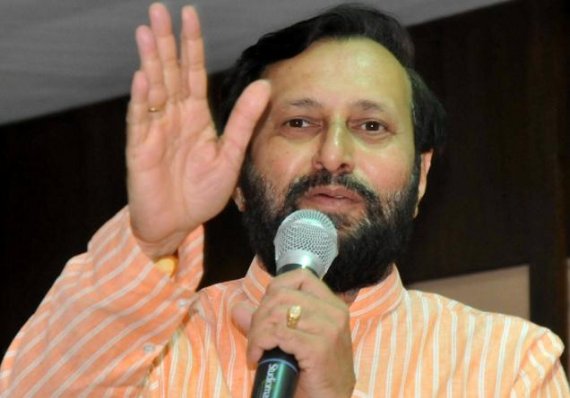 Bhopal: Union Minister for Environment and Forests Prakash Javadekar today stressed on the importance of land and water management resources and called for new perspectives to protect the environment.  
"Land and water management resources are the need of the hour," Javdekar said addressing a workshop on 'Studying the Rural' at the Indian Institute of Forest Management (IIFM) here, according to an official release.  
The minister said that changes and new perspectives are required for environmental protection.  The implementation of watershed management projects has resulted in creating facilities for irrigation and also benefited the farmers, he said.
"New crops, new patterns and new technologies like internet have reduced the middlemen interference in marketing agriculture produce," he said.
Javadekar expressed concern over excessive use of fertilisers and pesticides which had resulted in contamination of water.
"In the backdrop of climatic change there is a need for increasing forest cover for environmental protection," he said.
IIFM Director Dr Giridhar Kinhal also spoke during the workshop, which is a three-day event jointly organised by IIFM and Network of Rural and Agrarian Studies (NRAS).