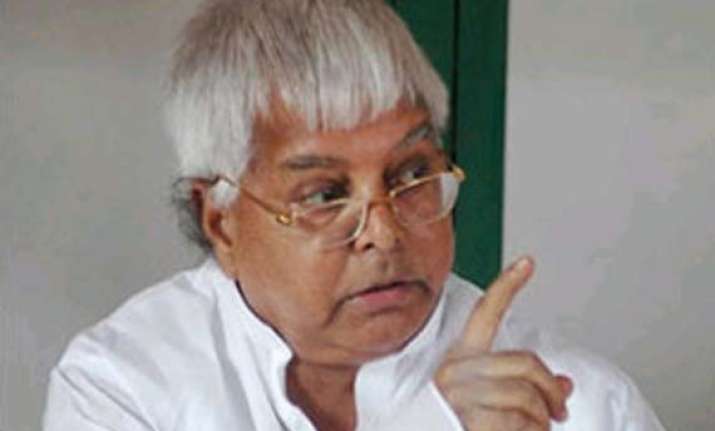 Patna, Dec 24: Joining the growing clamour to award death penalty to perpetrators of rape, RJD President Lalu Prasad Yadav today said his party would advocate for capital punishment for rapists in the Delhi gang rape case in the next Parliament session.
"Minor punishment of seven years jail term will not be adequate for such an act ... Existing laws need to be amended to end the menace," Yadav said before setting out for his 'Parivartan yatra' against the alleged 'misrule' of the Nitish Kumar government.
Lalu said RJD would advocate for awarding death sentence to rapists when the issue of gang rape of the 23-year-old para-medic in a moving bus in New Delhi comes up for discussion in Parliament.