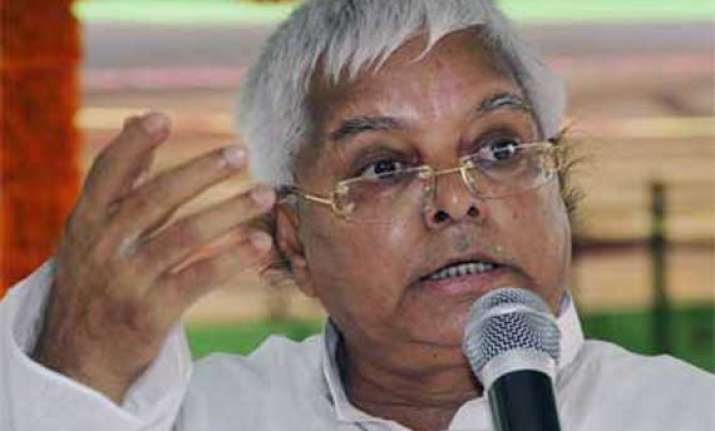 Patna: RJD president Lalu Prasad today dubbed exit polls for the Lok Sabha elections a conspiracy against him and his alliance with Congress.
"These exit polls being shown on television channels are completely fake, especially regarding the Lok Sabha elections in Bihar. It is a part of the conspiracy to undermine our alliance with the Congress and demoralise our counting agents," Prasad said.
Claiming that RJD would win all the 40 Lok Sabha seats in the state, he said, "What do those who conducted the poll surveys know about the real situation? I am not at their
mercy.
I have laboured hard on the ground and I know what the voters have opted for. Let the result come and then you will believe my words."
Exit polls have given 10 to 15 seats to the Congress-RJD alliance in Bihar.