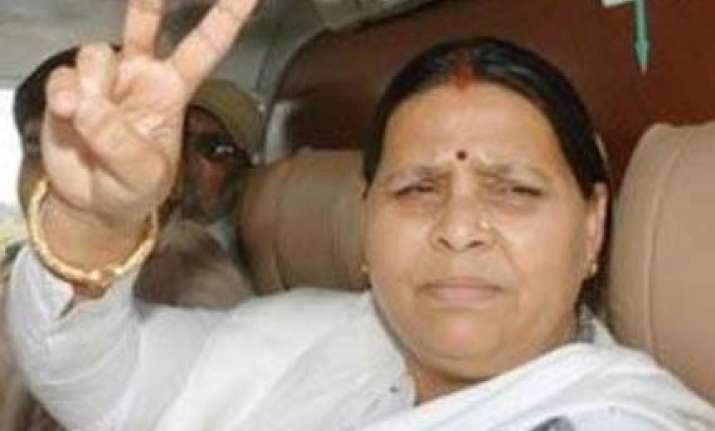 Sonepur (Bihar), Oct 9 (PTI) RJD supremo Lalu Prasad and his youngest cricketer son Tejaswi Yadav today began campaigning for former chief minister Rabri Devi after she filed nominations from the Raghopur and Sonepura assembly constituencies.
Accompanied by Prasad and her lawyers, Rabri Devi submitted her documents to Returning Officer for Raghopur K K Sinha before she filed nominations before the RO of Sonepur D Singh at Sonepur.
Later, Lalu, Rabri and Tejaswi shared the dais at an election meeting at Sonepur claiming that the RJD-LJP combine was much ahead of the march for power in Bihar.
"I can't contest because of I am under aged. My mother has come for your blessings. Please ensure her victory," Tejaswi said to thunderous applause.
He promised serve the area after becoming eligible to contest elections. Prasad said he decided to field his wife from Sonepur on the advice of former MP Prabhunath Singh. "I am sure she will win both the seats with a huge margin of votes." PTI