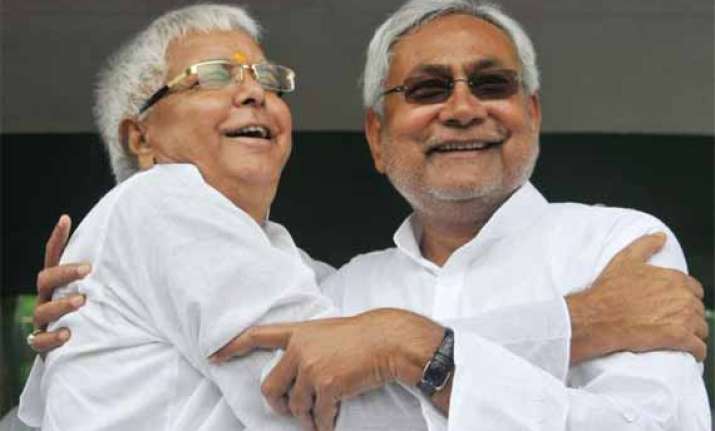 Patna: Union Minister and Rashtriya Lok Samta Party (RLSP) leader Upendra Kushwaha today took on Lalu Prasad and Nitish Kumar, saying that both of them were trying to "mislead the country in the name of Mandal politics."
"Lalu Prasad and Nitish Kumar both are trying to mislead the country in the name of Mandal politics.
But the public has understood their ploy and will not give them another chance in the elections," said Kushwaha, the Union Minister of State for Rural Development, Panchayat Raj, Drinking Water and Sanitation.
Speaking at a felicitation programme organised for him by Akhil Bharatiya Mahatma Phule Samta Parishad, Kushwaha said, "The Mandal plank cannot be established on the grave of development. It is time for Mandal and development to march forward together."
The Union Minister invoked the people to be aware about their strength and added that nobody could ignore them and they are the power which will form the next government in the state.
The audience and grassroots workers there shouted out Kushwaha's name as the next Chief Minister of Bihar.  
However, not speaking anything about the CM's post, Kushwaha chose to hit out at his former friend Kumar.
He accused him of losing his prestige and allying with Prasad.  "
Nitish has done the unthinkable. He is now walking on the same path which he opposed. He shunned his prestige and went on to join Lalu.
When I think about him I feel sad about how he has stooped so low, but he is himself responsible for his condition. His downfall has been due to his arrogance," added the RLSP leader.
Kushwaha said RLSP will work for the all-inclusive, holistic development of Bihar and its people.